Discover and Explore your Passion – Annual High School Special Event Series
Hear ye! Hear ye! Dancers, musicians, thespians, singers and artisans, we request your presence at this year's Arts Conference. On Friday, October 7, 2016 spend the day with us and ignite your creativity. Delve into intensive hands-on workshops in dance, music and theatre at Adelphi's Performing Arts Center (AUPAC)—one of the most exceptional performing arts facilities on Long Island. The event also features keynote speaker Adam Pascal!
---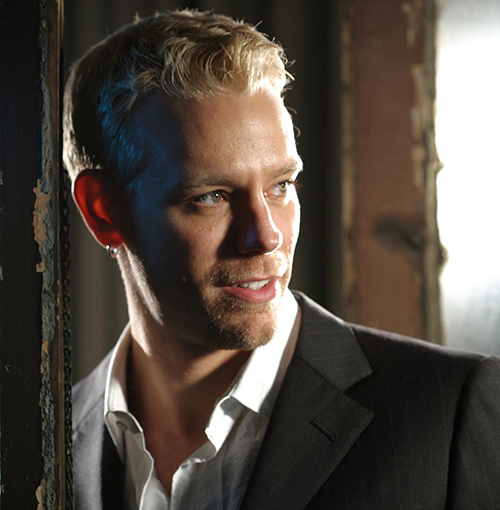 2016 Keynote Speaker: Adam Pascal
Adam Pascal is best known for creating the role of Roger in the legendary musical Rent (reprising his Tony nominated role in the film). He has also originated the role of Radames in the Elton John and Tim Rice musical Aida. Additional Broadway credits include Cabaret, Memphis, Chicago and most recently the musical Disaster.  He can also be seen in the feature films SLC Punk!, School of Rock and more. Born in the Bronx and raised on Long Island, Adam graduated from Syosset High School and received his B.F.A. from New York Institute of Technology. He currently lives in California with his wife and two children.
---
Schedule
Friday, October 7

8:15 a.m.–8:40 a.m.

Registration and Light Breakfast


8:45 a.m.–8:55 a.m.

Orientation

9:05 a.m.–10:00 a.m.

Workshop 1

10:10 a.m.–11:05 a.m.

Workshop 2

11:10 a.m.–12:05 p.m.

Workshop 3

12:15 p.m.–1:15 p.m.

Keynote Address

1:15 p.m.–1:40 p.m.

Lunch

1:45 p.m.

Departure 
---
Workshop Choices
Workshops will be assigned on a first come, first-served basis. Workshop selection is subject to change. Students can select their top four workshop choices prior to the event. We will do our best to place each student in at least one of their top choices. All students must register for the workshops no later than Friday, September 23, 2016. 
The following workshops are at capacity and are no longer available:
Acting with Accents
Broadway Vocal Repertoire
Makeup for the Stage Demonstration
Theater Improvisation
Acting with Accents
Theater Improvisation
Makeup for the Stage Demonstration
Stage Combat
Modern Dance* Intermediate, Advanced
Ballet* Intermediate, Advanced
Dance Improvisation* Intermediate, Advanced
Broadway Vocal Repertoire** Intermediate, Advanced
Classical Vocal Repertoire **  Intermediate, Advanced
Digital Media in Music
Scenic Painting
Stage Prop Design
Physical Theater
*Please come dressed to dance.
**Please come prepared with two copies of a piece to sing
The university will provide an accompanist
***Please bring your own instruments (The university will provide a piano)
All students and faculty must sign the Photo Release Form. Faculty must either bring all collected, completed release forms on the day of the event or send them in advance via email to infoevents@adelphi.edu.
---
Registration
The 2016 A Day With the Arts is at capacity as of September 16, 2016. Please contact 
infoevents@adelphi.edu
 to be placed on our waiting list. Thank you for your interest in our program. We will do our best to accommodate your school.
» Check out our other high school special events
Learn more about Adelphi's Performing Arts departments of Dance, Music and Theatre.
This event is part of the Annual High School Special Event Series.